Eastside Tree Works services
Seattle storm damage tree cleanup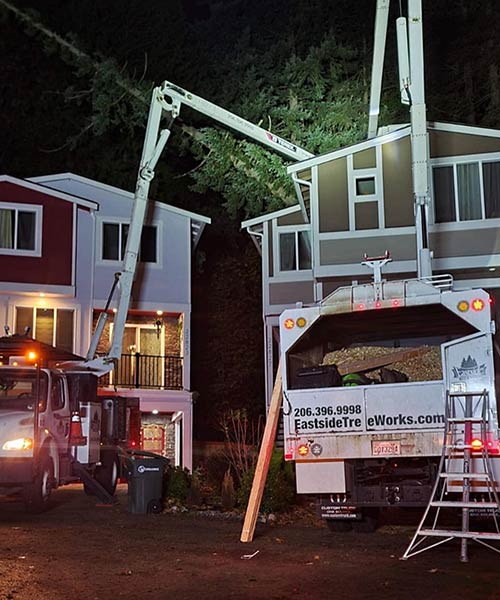 Emergency clean-up
Sometimes you can't wait to have a tree removed, especially if it's near live electrical lines. It can also cause injury or further damage to your property so take advantage of our 24-hour emergency tree removal service.  Our crews specialize in removing dangerous trees in hazardous conditions anywhere in Seattle or the Eastside, from Bothell to Snoqualmie to Bellevue to Auburn.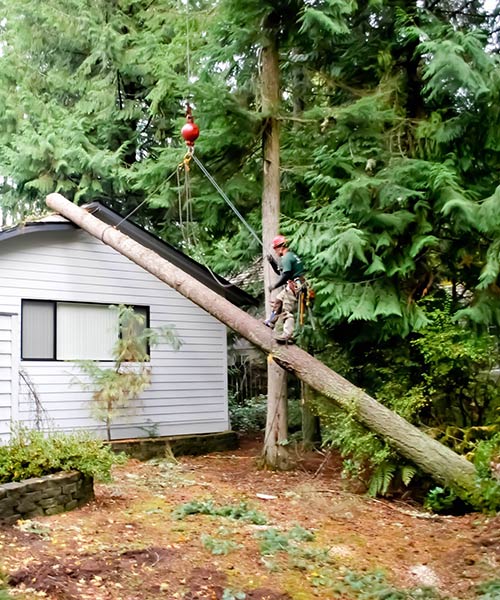 On call 24/7
Day or night, we'll come out and take your damaged tree off of your property so you don't have to look at the unsightly mess.  You definitely want a professional for this job, as there may be dangerous conditions present and we'll know exactly what precautions to take to keep everyone safe without causing further harm.
The areas of the home that were pierced are covered with a tarp to prevent any further water intrusion until the necessary repairs can be completed.
Expert team
Why call for emergency response?
Expert assessment - we offer no-obligation free estimates. Our experts will deem whether the structure of the tree is uncompromised and if there's no safety issue with keeping the tree intact, it may be possible to save the tree. 
Free no-obligation estimates

Competitive prices

Experienced crews

Fully licensed, bonded and insured

Follow strict ISA standards

Arrive with equipment to get start ASAP

Safety of everyone is our #1 priority
Be proactive
Preventing storm damage
Did you know you can minimize your risk of storm damage by doing preventative tree maintenance? These services can include tree thinning, crown cleaning, crown reduction and structural pruning.
Eastside's team of
Certified arborists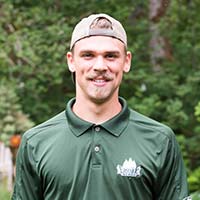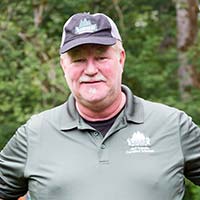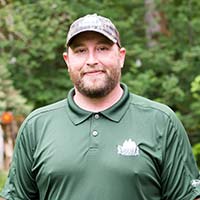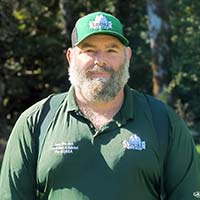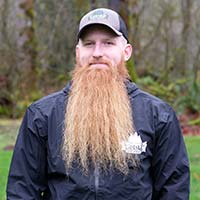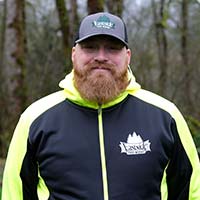 Charles Montgomery
#PN-9380A