Eastside Tree Works services
Seattle Pruning Services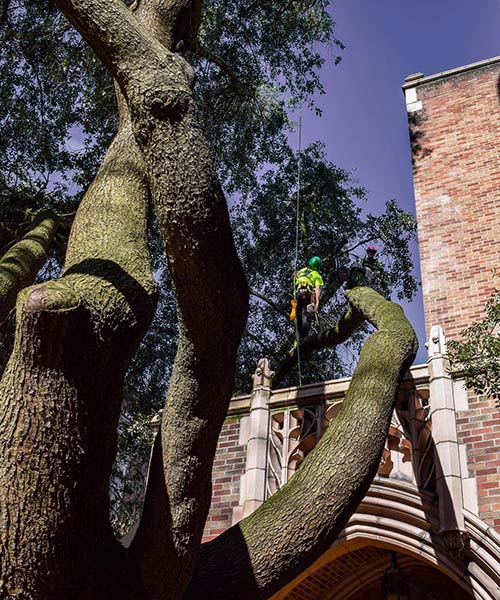 Check the canopy
Can you see some sky through your trees? When the canopy of your trees is dense, the wind can't blow through them and that wind resistance causes them to break or even bring down the entire tree. 
All it takes is one of our famous Seattle storms to blow in and put your home and family in danger from falling branches.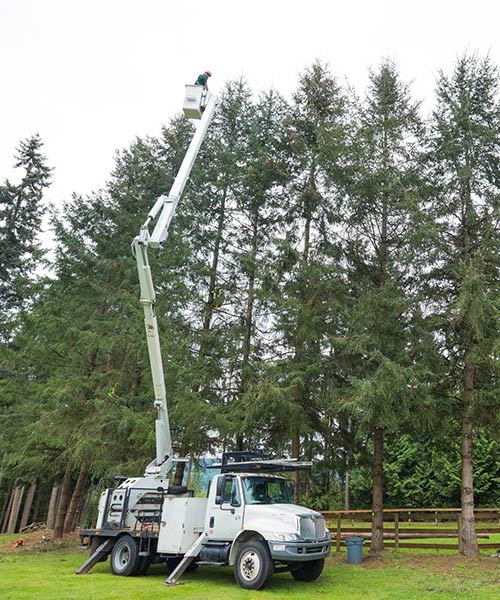 Pruning for regular maintenance or safety
Whether the trees around your home are growing out of control and becoming a safety issue or you just want to keep them healthy, Eastside Tree Works offers all kinds of tree pruning services to Seattle and the Eastside communities, from Bothell to Kent.
Expert team
Fine Pruning experts
Eastside's Certified Arborist, Jordan Blonski, specializes in fine pruning and knows the best methods to ensure your trees live a longer, healthier life.
Dead wooding

Windsail reduction

Fine pruning

Vista pruning

Shaping

House clearance

Hedge and shrub trimming

Canopy cleaning (thinning, raising or reduction)
If you are looking to have your trees pruned, give us a call to schedule your free, no-obligation estimate.  We'll tell you what needs to be done to help keep your trees in the best shape possible.
Eastside's team of
Certified arborists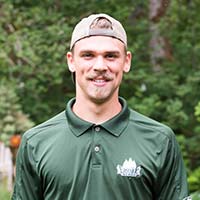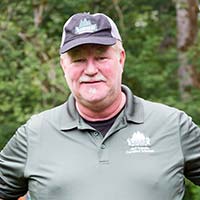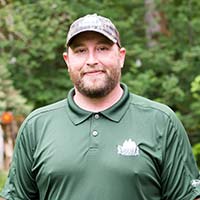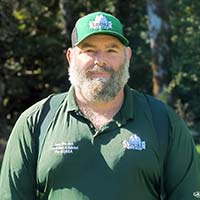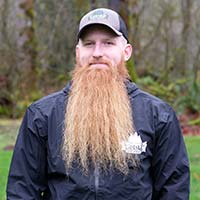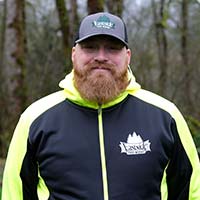 Charles Montgomery
#PN-9380A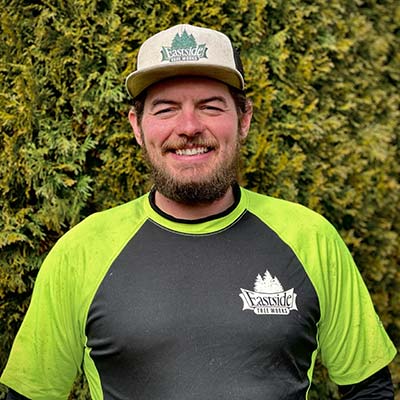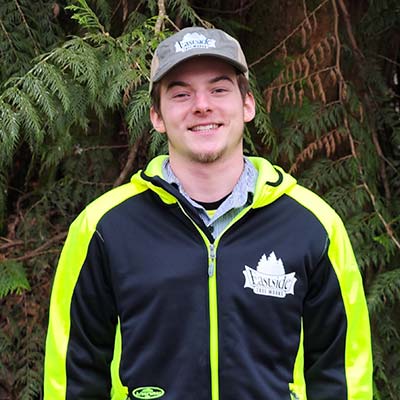 Why do healthy trees need pruning?
With skilled tree care, your healthy trees will remain healthy longer. Proper pruning allows more air to flow through the tree canopy, which is beneficial since resistance to wind can cause branches to break and even bring down the entire tree.
In other trees, thinning branches lowers the overall humidity, which can help prevent fungal infections on the leaves and stems.
Can you prune my fruit trees?
Yes! We are experts on all fruit tree pruning, including ornamental, fruit bearing and any other NW species. As with all trees, regular pruning is needed for your apple, cherry and other fruit trees to stay healthy.
Likewise, not all fruit trees are the same so only a certified arborist knows which methods to use so your trees will not be damaged and keep producing fruit year after year.
Pruning for all trees is the same, right?
It's important to have a knowledgeable arborist working on your trees as individual species have different needs.
Some trees respond well to more aggressive pruning, while other trees require a gentle touch. With our more than 150 years of combined experience, we know the best methods for better results.
Do you prune shrubs and hedges too?
Regular trimming and pruning of your hedge or shrubs keeps them in control, healthy and looking nice. We trim all types of hedges: big, small, round, square, pillars, globes, topiaries, etc. 
Not trimming or pruning on a regular basis may cause them to grow in with uncontrolled shape.
Hazards around your home
Trimming can reduce potential hazards
Without regular tree trimming, tree limbs will grow beyond their proper length and can come into contact with power lines.  This can cause all sorts of electrical problems, including outages, power surges, electrical spikes and fires.